Chicago Med
An emotional thrill ride through the day-to-day chaos of the city's most explosive hospital and the courageous team of doctors who hold it together. They will tackle unique new cases inspired by topical events, forging fiery relationships in the pulse-pounding pandemonium of the emergency room.
Skådespelare
Nick Gehlfuss

Will Halstead

Torrey DeVitto

Natalie Manning

Dominic Rains

Crockett Marcel
Kommande sändningar
Inga tablålagda sändningar de närmsta sju dagarna.
Senaste inspelade avsnittet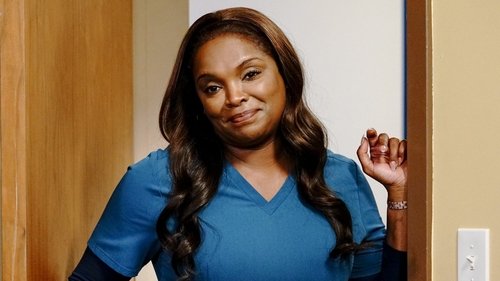 What a Tangled Web We Weave
2021-05-05 | avsnitt 13
An auto accident sends Goodwin into a spiral as she tries to help a young boy and his mother. Natalie's secretive behavior begins to draw the attention of Dr. Marcel and Dr. Halstead.
Säsonger för Chicago Med
Säsong 6

2020 | 16 avsnitt

Säsong 5

2019 | 20 avsnitt

Säsong 4

2018 | 22 avsnitt

Säsong 3

2017 | 20 avsnitt

Dr. Halstead has to balance the stress as the ER's supervising Attending Physician while exploring a budding romance with Dr. Manning. Dr. Rhodes' skills are put to the test with the arrival of a new, highly competitive Cardiothoracic Fellow. Dr. Charles recovers from both physical and psychological injuries and Dr. Reese continues her psychiatry residency despite new reservations. Dr. Ethan Choi brings his battlefield skills to the front lines of Chicago's busiest ER. Sharon Goodwin balances the pressure of keeping the city's largest hospital afloat while maintaining an atmosphere of quality care and compassion. April Sexton navigates the hospital politics of dating a doctor and co-worker.

Säsong 2

2016 | 23 avsnitt

This season, Dr. Will Halstead has to deal with the challenges of becoming the ER's newest attending, Dr. Connor Rhodes steps out of his comfort zone as he transitions into the cutthroat world of cardiothoracic surgery and Dr. Daniel Charles trains Dr. Sarah Reese in the mysteries of the human mind. Joining the team as a fourth-year med student is ex-Chicago Fire stalwart Jeff Clarke and Dr. Isidore Latham, Connor's strange and difficult new mentor. Together, they will confront Chicago's most critical medical cases and challenging ethical dilemmas.

Säsong 1

2015 | 18 avsnitt
Visa alla säsonger