Medium
Allison Dubois works in the District Attorney's office using her natural intuition about people and her ability to communicate with the dead to help to solve crimes. Her dreams often give her clues to the whereabouts of missing people.
Skådespelare
Patricia Arquette

Allison Dubois

Miguel Sandoval

Manuel Devalos

David Cubitt

Lee Scanlon

Maria Lark

Bridgette Dubois

Jake Weber

Joe Dubois

Sofia Vassilieva

Ariel Dubois

Miranda Carabello

Marie Dubois

Bruce Gray

Mr. Dubois

Madison Carabello

Marie Dubois
Visa fler skådespelare
Senaste inspelade avsnittet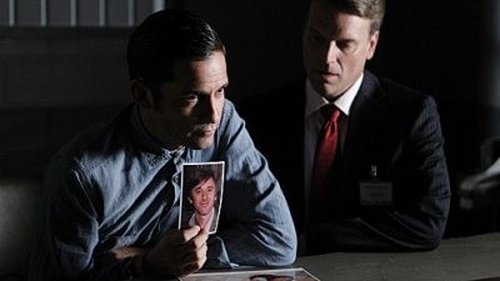 Me Without You
2011-01-21 | avsnitt 13
When Allison becomes a lawyer and Joe starts a new job, the Dubois family is forever changed on the series finale of Medium.
Säsonger för Medium
Säsong 7

2010 | 13 avsnitt

Säsong 6

2009 | 22 avsnitt

Säsong 5

2009 | 19 avsnitt

Säsong 4

2008 | 16 avsnitt

Säsong 3

2006 | 22 avsnitt

Säsong 2

2005 | 22 avsnitt

Säsong 1

2005 | 16 avsnitt

Specials

2005 | 30 avsnitt
Visa alla säsonger
Serien är skapad av
Glenn Gordon Caron