Morden i Midsomer
Ingenting är som det verkar bakom de välklippta häckarna i de pittoreska byarna i det idylliska engelska grevskapet Midsomer. Under det sömniga bylivets lugna yta lurar mörka hemligheter, skandaler och ren ondska. John Nettles spelar huvudrollen som den humoristiske tankfulle och metodiska kommissarie Barnaby.
Skådespelare
Neil Dudgeon

Chief inspector John Barnaby

Fiona Dolman

Sarah Barnaby

Nick Hendrix

DS Jamie Winter

Annette Badland

Fleur Perkins
Visas på följande playtjänster
Senaste inspelade avsnittet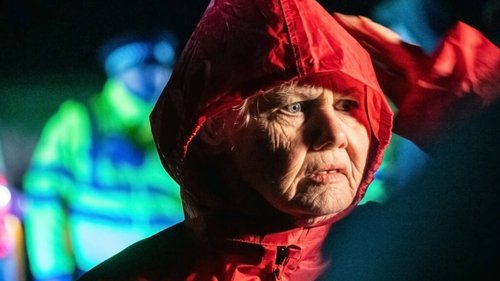 Happy Families
2021-10-03 | avsnitt 3
Barnaby is investigating the murder of Victor Karras, a manufacturer of exclusive board games, who appears to have been poisoned.
Säsonger för Morden i Midsomer
Säsong 22

2021 | 6 avsnitt

Säsong 21

2020 | 4 avsnitt

Säsong 20

2019 | 6 avsnitt

Säsong 19

2016 | 6 avsnitt

Säsong 18

2016 | 6 avsnitt

Joining the team this series is a new pathologist Dr Kam Karimore who will assist Barnaby and Nelson as they tackle intricate murder mysteries in the beautiful but deadly countryside of Midsomer. Storylines include body snatching, competitive cycling and the sighting of UFO's over Midsomer County.

Säsong 17

2015 | 4 avsnitt

A stolen crime novel, celebrity magic, a folk festival and the launch of a new English sparkling wine become the backdrops for murder and mayhem when Neil Dudgeon and Gwilym Lee return to the beautiful but deadly countryside of Midsomer in series 17. Neil and Gwilym star as DCI John Barnaby and DS Charlie Nelson in four new two-hour episodes. They are assisted by pathologist Dr Kate Wilding, played by Tamzin Malleson. Barnaby must also juggle life as a new dad to baby Betty, with the support of his wife Sarah.

Säsong 16

2013 | 5 avsnitt

Säsong 15

2012 | 6 avsnitt

Säsong 14

2011 | 8 avsnitt

Säsong 13

2010 | 8 avsnitt

Säsong 12

2009 | 7 avsnitt

Säsong 11

2008 | 7 avsnitt

Säsong 10

2006 | 8 avsnitt
Visa alla säsonger