Power
James "Ghost" Patrick har allt: en vacker fru, en fin lägenhet på Manhattan och New Yorks hetaste nattklubb, Truth. Hans planer för att bygga ett imperium växer i takt med hans framgångar. Men det finns ett problem: när han inte är på nattklubben är han ledare för stadens mest lukrativa drognätverk som bara har rika och mäktiga personer som kunder. När Ghost förförs av tanken på ett lagligt liv hotas allt han håller kärt. När man väl är inne i det, kan man någonsin ta sig ur?
Skådespelare
Omari Hardwick

James 'Ghost' St. Patrick

Naturi Naughton

Tasha St. Patrick
Visas på följande playtjänster
Kommande sändningar
Inga tablålagda sändningar de närmsta sju dagarna.
Senaste inspelade avsnittet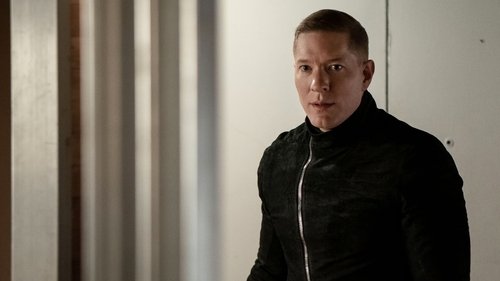 He Always Wins
2020-01-12 | avsnitt 12
Paz, still grieving Angela's death, seeks allies in the pursuit of justice-or vengeance. She forms an alliance with Warner. They hatch a plan to arrest Ghost for the murder of Angela. But things don't go as planned.
Säsonger för Power
Säsong 6

2019 | 14 avsnitt

The sixth and final season picks up with James "Ghost" St. Patrick seeking vengeance. His former drug partner and brother in arms must pay for the ultimate betrayal. Rocked to his core by the perfidiousness and cruelties of those he once called his family, Ghost devotes himself to one notion: Success is the best revenge, with all intentions of getting both.

Säsong 5

2018 | 10 avsnitt

Season 5 picks up with James "Ghost" St. Patrick in a dangerous alliance with his former drug partner Tommy Egan and mortal enemy Kanan Stark. As Ghost mourns, he searches for vengeance and throws himself into his work, reaching new, professional heights. But with this newfound publicity, his quest for blood threatens to dismantle his legitimate legacy. Ghost is blind to new enemies and, as the Feds grow closer to unmasking his true identity, Ghost must remain vigilant toward those wanting to take him down for his past criminal enterprises.

Säsong 4

2017 | 10 avsnitt

Ghost can't outrun his past choices and mounting enemies this season, which threatens his freedom and his family's safety at every turn.

Säsong 3

2016 | 10 avsnitt

Will James St. Patrick's dream of leaving the drug game and finding love with the woman sworn to bring him to justice end before it begins with the specter of "Ghost" coming back to haunt him? Be careful what you wish for.

Säsong 2

2015 | 10 avsnitt

Season two picks up right where it left off: James "Ghost" St. Patrick doubling down on his drug business to save his nightclub and dream of a legitimate future. Ghost's work troubles pale in comparison to juggling his relationship with his wife, Tasha, and his first love, Angela, who's also an Assistant US Attorney investigating his drug organization. Ghost is set further back from his dream by his business partner, Tommy, who loves the drug game, and his former mentor, Kanan, fresh out of jail and looking for revenge.
Visa alla säsonger
Serien är skapad av
Courtney Kemp Agboh

Vladimir Cvetko