The Inbetweeners
Welcome to a world of futile crushes, sibling brawls, getting drunk too quickly and casting constant aspersions about your friends' sexuality.
Skådespelare
James Buckley

Jay Cartwright

Blake Harrison

Neil Sutherland
Visas på följande playtjänster
Kommande sändningar
Inga tablålagda sändningar de närmsta sju dagarna.
Senaste inspelade avsnittet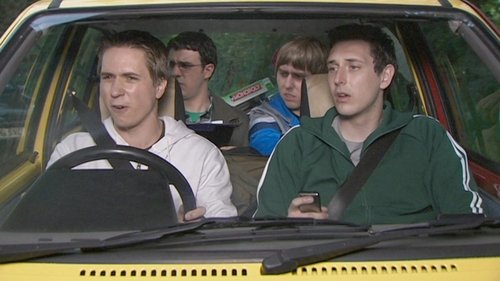 The Camping Trip
2010-10-18 | avsnitt 6
Will decides to organise one last adventure for his friends before they all go their separate ways, so the gang heads off for a camping trip in the countryside. While Will draws on all his scout training, Jay, Neil and Simon are less than prepared for the great outdoors.
Säsonger för The Inbetweeners
Specials

2010 | 34 avsnitt
Visa alla säsonger