True Detective
True Detective är en amerikansk tv-antologi dramaserie på HBO skapad och skriven av Nic Pizzolatto och regisserad av Cary Fukunaga. Seriens stjärnor är Matthew McConaughey, Woody Harrelson, Kevin Dunn, Michelle Monaghan, Alexandra Daddario och Elizabeth Reaser. De använder flera tidslinjer för att spåra två detektiver i jakten på en seriemördare i Louisiana under sjutton års period.
Skådespelare
Carmen Ejogo

Amelia Reardon
Visas på följande playtjänster
Kommande sändningar
Inga tablålagda sändningar de närmsta sju dagarna.
Senaste inspelade avsnittet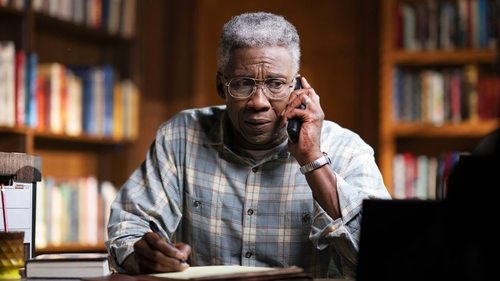 Now Am Found
2019-02-24 | avsnitt 8
Wayne struggles to hold on to his memories, and his grip on reality, as the truth behind the Purcell case is finally revealed.
Säsonger för True Detective
Säsong 3

2019 | 8 avsnitt

Season 3 tells the story of a macabre crime involving two missing children in the heart of the Ozarks, a mystery that deepens over decades and plays out in three separate time periods.

Säsong 2

2015 | 8 avsnitt

A bizarre murder brings together three law-enforcement officers and a career criminal, each of whom must navigate a web of conspiracy and betrayal in the scorched landscapes of California.

Säsong 1

2014 | 8 avsnitt

In 2012, Louisiana State Police Detectives Rust Cohle and Martin Hart are brought in to revisit a homicide case they worked in 1995. As the inquiry unfolds in present day through separate interrogations, the two former detectives narrate the story of their investigation, reopening unhealed wounds, and drawing into question their supposed solving of a bizarre ritualistic murder in 1995. The timelines braid and converge in 2012 as each man is pulled back into a world they believed they'd left behind. In learning about each other and their killer, it becomes clear that darkness lives on both sides of the law.
Visa alla säsonger