The Blacklist
Raymond "Red" Reddington, en efterlyst brottsling, överlämnar sig frivilligt till FBI i deras högkvarter. Han hävdar att han och underrättelsetjänsten har ett gemensamt intresse: att få fast livsfarliga förbrytare. Reddington har nu ett explosivt förslag - han vill samarbeta med FBI, men insisterar på att endast tala med Elizabeth Keen en ny och oerfaren profilerare.
Skådespelare
Megan Boone

Elizabeth "Liz" Keen

Diego Klattenhoff

Donald Ressler

James Spader

Raymond "Red" Reddington

Harry Lennix

Harold Cooper
Kommande sändningar
Inga tablålagda sändningar de närmsta sju dagarna.
Senaste inspelade avsnittet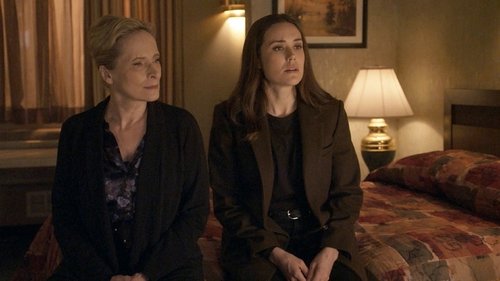 The Kazanjian Brothers
2020-05-15 | avsnitt 19
The Task Force investigates an accountant who works for lucrative criminals in order to find the violent and thuggish brothers hired for his protection. Meanwhile, Liz must make a momentous decision.
Säsonger för The Blacklist
Säsong 7

2019 | 19 avsnitt

Säsong 6

2019 | 22 avsnitt

Following the startling revelation that Raymond "Red" Reddington isn't who he says he is, Elizabeth Keen is torn between the relationship she's developed with the man assumed to be her father and her desire to get to the bottom of years of secrets and lies. Meanwhile, Red leads Liz and the FBI to some of the most strange and dangerous criminals yet, growing his empire and eliminating rivals in the process. All throughout, Liz and Red engage in an uneasy cat-and-mouse game in which lines will be crossed and the truth will be revealed.

Säsong 5

2017 | 22 avsnitt

Feeling surprisingly unencumbered, Raymond Reddington is back, and in the process of rebuilding his criminal empire. His lust for life is ever-present as he lays the foundation for this new enterprise - one that he'll design with Elizabeth Keen by his side. Living with the reality that Red is her father, Liz finds herself torn between her role as an FBI agent and the temptation to act on her more criminal instincts. In a world where the search for Blacklisters has become a family trade, Red will undoubtedly reclaim his moniker as the "Concierge of Crime."

Säsong 4

2016 | 22 avsnitt

A mysterious man claiming to be Liz's real father targets her, but first she must resolve the mystery of her lost childhood and reconcile her true identity with the elusive memories corrupted by Reddington. Without the truth, every day holds more danger for herself, her baby and her husband Tom. Meanwhile, the Task Force reels from Liz's resurrection and friendships are fractured. Betrayed by those closest to him, Reddington's specific moral code demands justice, all the while battling an army of new and unexpected blacklisters.

Säsong 3

2015 | 23 avsnitt

Now a fugitive on the run, Liz must figure out how to protect herself from the fallout of her actions in the explosive season two finale.

Säsong 2

2014 | 22 avsnitt

Säsong 1

2013 | 22 avsnitt
Visa alla säsonger